Ace Brothers Collision Center is proud to be I-Car Certified.
The I Car Professionals™ business designation we have is designed to help the collision industry meet its changing needs. I Care ensures us here at Ace Brothers Collision Center to keep current as technology and repair procedures change, ongoing training provides the necessary preparation to meet the challenges facing the collision industry today.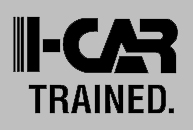 ASE certifies the technical competence of our individual technicians.

Prior to taking ASE certification tests, many technicians attend training classes or study on their own in order to brush up on their knowledge. By passing difficult, national tests, ASE-certified technicians prove their technical competence to themselves, to their employers, and to their customers.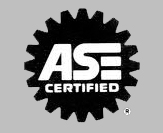 Ace Brothers Collision Center is recognized as Dupont Certified Painters.

We are backed by 200 years of DuPont innovation, experience and commitment to safety. When it comes to superior collision repair and exemplary automotive refinishing, you can count on  Ace Brothers Collision Center.